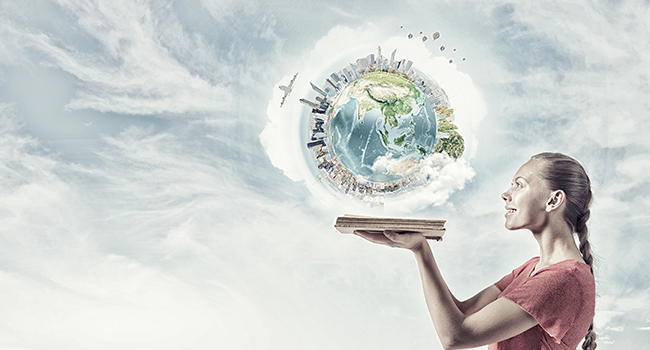 Open house: OECD, globalization and education
Open house arrangement about OECD and education. All people with interest in international school research are welcome.
Tidspunkt
23.11.2018 kl. 13.00 - 16.00
Beskrivelse
How can we understand the global education center in the 21st century? What does the global education room mean for policy and practice? How can we influence future development?
OECD
Today, the Organization for Economic Cooperation and Development (OECD) is recognized as a global authority in education due to the organization's role in relation to management through the comparison and setting of standards for education.
TIME AND PLACE
CREATE, Rendsburggade 14, 9000 Aalborg, in auditorium (room 3.107) from 13:00-16:00.
PROGRAM
13.00 - 13.15: Introduction and welcome by Christian Ydesen, Associate Professor at Department of Learning and Philosophy, Aalborg University. This introductory presentation provides an overall insight into what we can learn from historical studies of the OECD's role in education in understanding today's educational systems.
13.15 - 14.00: Presentation by John Krejsler, Professor MSO at Aarhus University. This presentation examines the transnational vending in European school policy, starting with a consideration of how "fear of falling behind" creates global standards for education.
14.00 - 14.10: Pause
14.10 - 14.55: Jessica Holloway, Ph.D. and post.doc. at Deakin University, Victoria, Australia. The presentation looks at the OECD´s global campaign for delegated leadership, which forms the cornerstone of the way schools, school leaders and teachers are held responsible.
14.55 - 15.15: Break with coffee, cake and fruit
15.15 - 16.00: Antoni Verger, Ph.D., Associate Professor, Universitat Autonòma de Barcelona, ​​Spain. This presentation draws a picture of the programs and underlying values ​​that OECD seeks to promote in the world, as well as offers a practical understanding of education practices.
REGISTRATION
The event is free. Registration takes place via this link.
Download the invitation as A PDF here