Talks on Action, Agency, and (Post)humanism
Open lectures with Joseph Rouse, Hedding Professor of Moral Science at Wesleyan University, USA, and Theodore Schatzki Professor of Geography and Philosophy at the University of Kentucky, USA.
Tidspunkt
11.09.2017 kl. 15.00 - 17.30
Beskrivelse
Joseph Rouse: Niche Construction, Conceptual Capacities, and the Question of 'Posthumanism'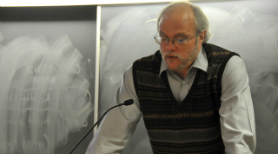 Defenders of human exceptionalism emphasize central features of human life as achievements that are not among the known capabilities of other organisms. Critics of anthropocentric humanisms aim to show instead that the supposed markers of human difference, (e.g, language, intelligent behavior, tool use, capacities for suffering and empathy, or ethical responsiveness) are also present in distinctive forms among many other organisms, but in doing so, they too make human capacities the measure of what matters in other ways of life. Professor Rouse's talk draws upon recent developments in evolutionary biology to shift the terms of these debates, arguing that the distinctive capacities emerging in the human lineage are mostly irrelevant to and likely counterproductive to other organisms' ways of life. We are very strange organisms rather than very special ones, and understanding our strangeness allows us to reframe constructively the debates about how we ought to understand and relate to other forms of life.
Joseph Rouse is Hedding Professor of Moral Science in the Philosophy Department and the Science in Society Program at Wesleyan University. He is a leading philosopher of science and the author of several books on scientific practices, among others How Scientific Practices Matter (2002) and Articulating the World (2015). For more information visit: http://jrouse.blogs.wesleyan.edu
Theodore Schatzki: On Agency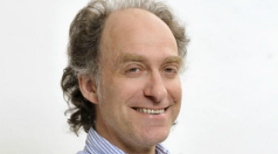 Professor Schatzki's remarks will canvas a range of basic issues and ideas about agency. The talk will begin by pointing out that academic theoretical discussions of the term "agency" have seized upon and elaborated just one of the uses made of it in nonacademic contexts. It will then claim that the word, as a theoretical term of art, has three basic senses: doing, choice, and making a difference to social life. The ambiguity and human-centeredness of the concept as so understood will be stressed. Following this, it will be argued that this human-centeredness does not preclude other entities from possessing agency and simply leaves open what range of features associated with human agency should be attributed to anything else. Several so-called "posthumanist" uses of the term will then be discussed along with the insights into human agency that these uses yield. The talk will conclude with a plea for judiciousness, arguing that the interesting questions of nonhuman agency concern dolphins, robots, and aliens.
Theodore Schatzki is Professor of Geography and Philosophy at the University of Kentucky, USA, and Adjunct Professor at Department of Learning and Philosophy, Aalborg University. He is recognized as one of the pioneering scholars of Practice Theory, and the author of several books and co-editor of, among other things, two volumes on practice theory: The Nexus of Practices (Routledge, 2017) and The Practice Turn in Contemporary Theory (Routledge, 2001). For more information visit: https://philosophy.as.uky.edu/users/schatzki
Venue
Aalborg University Copenhagen - room 1.008
A.C. Meyers Vænge 15
2450 København SV

registration
No need to register - all are welcome.

information
If you have any questions please contact:
Prof. Anders Buch
Department of Learning and Philosophy
buch@learning.aau.dk